All About the Diocesan Cross & Seal
If you've ever gotten mail from the diocesan offices, or participated in a diocesan-wide meeting or worship service, then you've probably seen the red "Diocesan Cross"  logo and the Seal of the Diocese. But do you know the history and meaning behind these symbols?
The "Diocesan Cross" Logo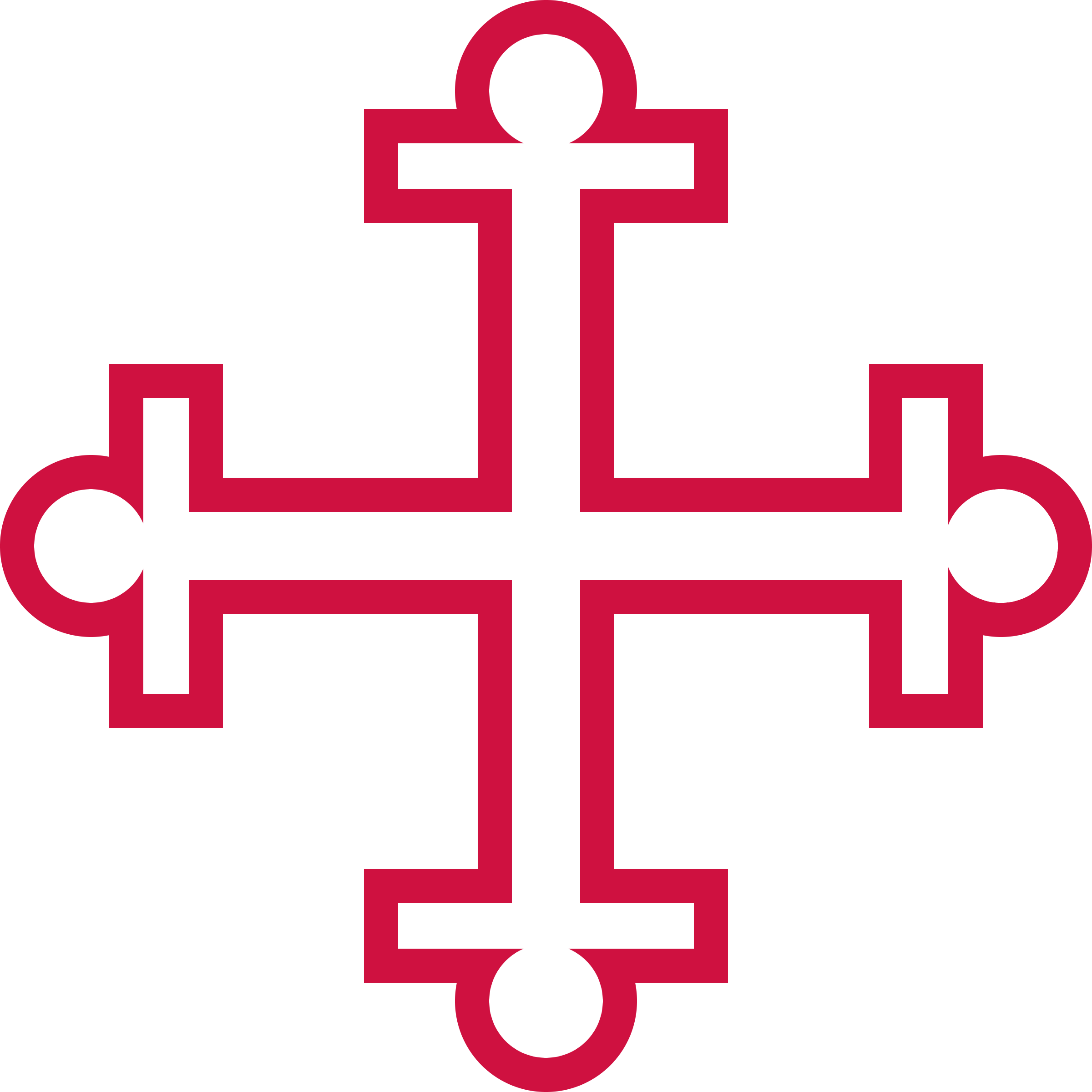 The diocesan cross, which is probably familiar to you as the logo of the diocese, has been around for a long time (it's almost as old as your author!). It was created in 1983 by Wayne Davison, Arthur Lange, and Dwight Vicks under the leadership of The Rt. Rev. O'Kelley Whitaker, 7th Bishop of Central New York.
Each of the arms of the Central New York cross represent one of the four orders of ministers in the Church: laity, bishops, priests and deacons. In the words of the original designers, "All four orders are essential if the cross is truly to be formed and lifted up."
Each arm of the cross also represents a person—do you see the head, arms and body? The four "persons" are reaching out to one another and to creation. Finding their center in one another, each order of ministers moves outward into God's world. Firmly centered in one another, each order of ministers moves outward into God's world.
The Seal of the Diocese of Central New York
The shield on our diocesan seal features a cross, the symbol of the Christian Church, situated between four discs with wavy lines. These discs represent the lakes and rivers among which the churches of our Diocese are planted. A bishop's mitre (ceremonial headpiece) surmounts the shield, indicating that a bishop serves as Chief Pastor of the Diocese.
The Latin motto on the outer ring of the seal, "Super Aquam Refectionis," may be translated as "by the water of refreshment," or "above the waters of regeneration." The waters could be a reference to the waters of baptism and to the lakes and rivers of our diocese where we go to enjoy God's rest and peace.
The outer ring also reflects the year, 1868, in which the Diocese was established.
The present diocesan seal was adopted by Diocesan Convention in 1915.
What reflections come to your mind as you contemplate our cross and seal? I'd love to hear from you in the comments!